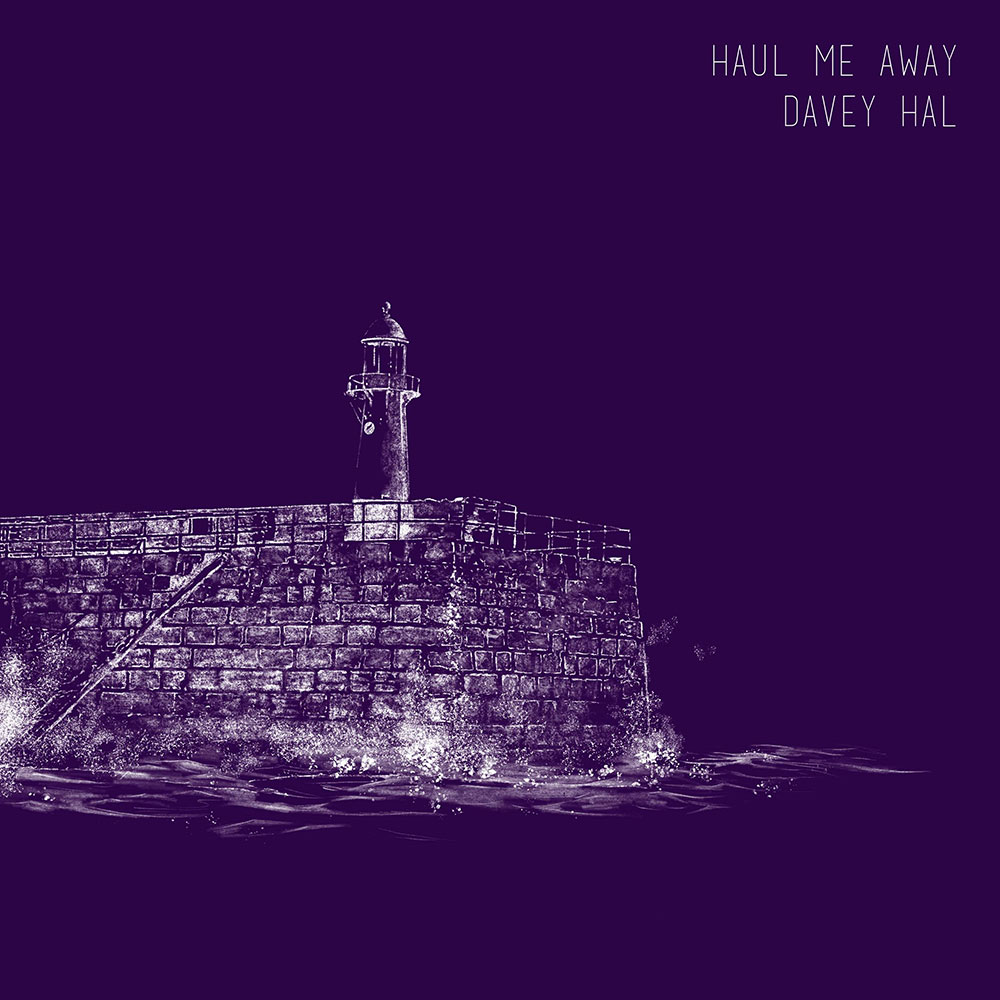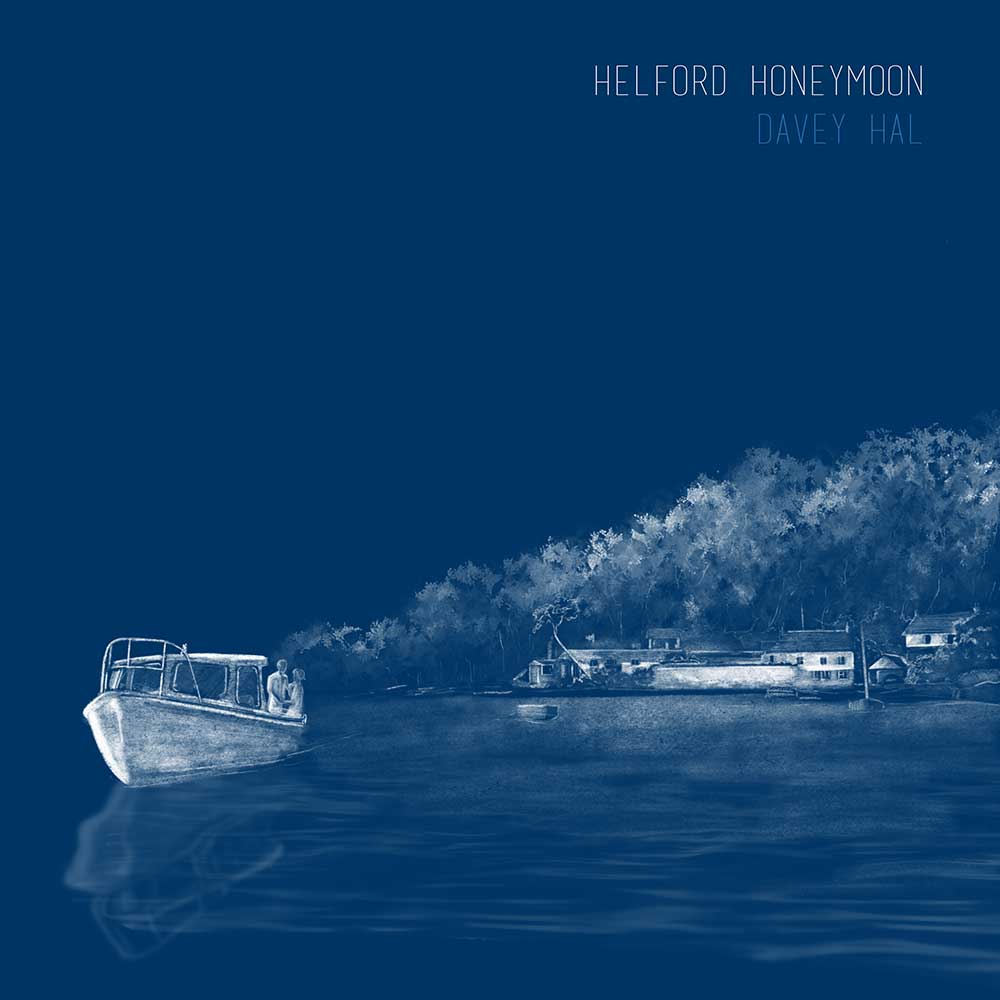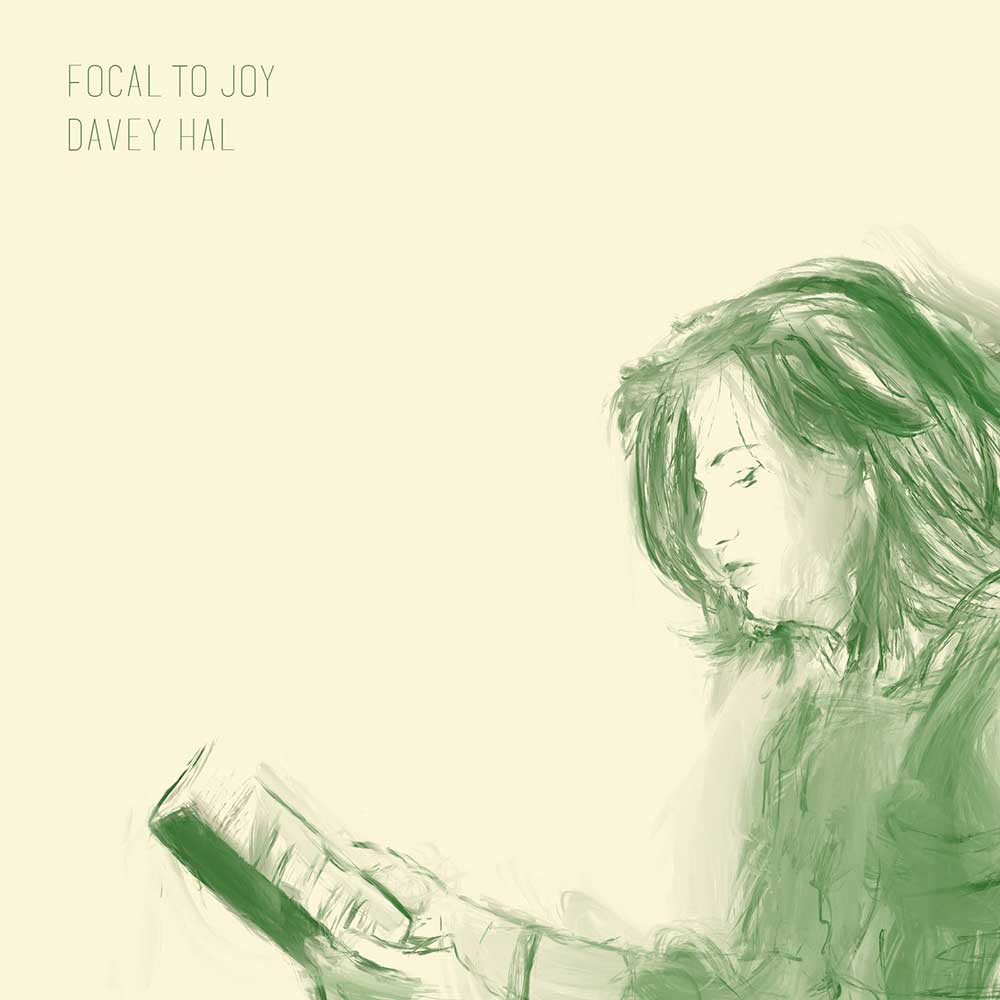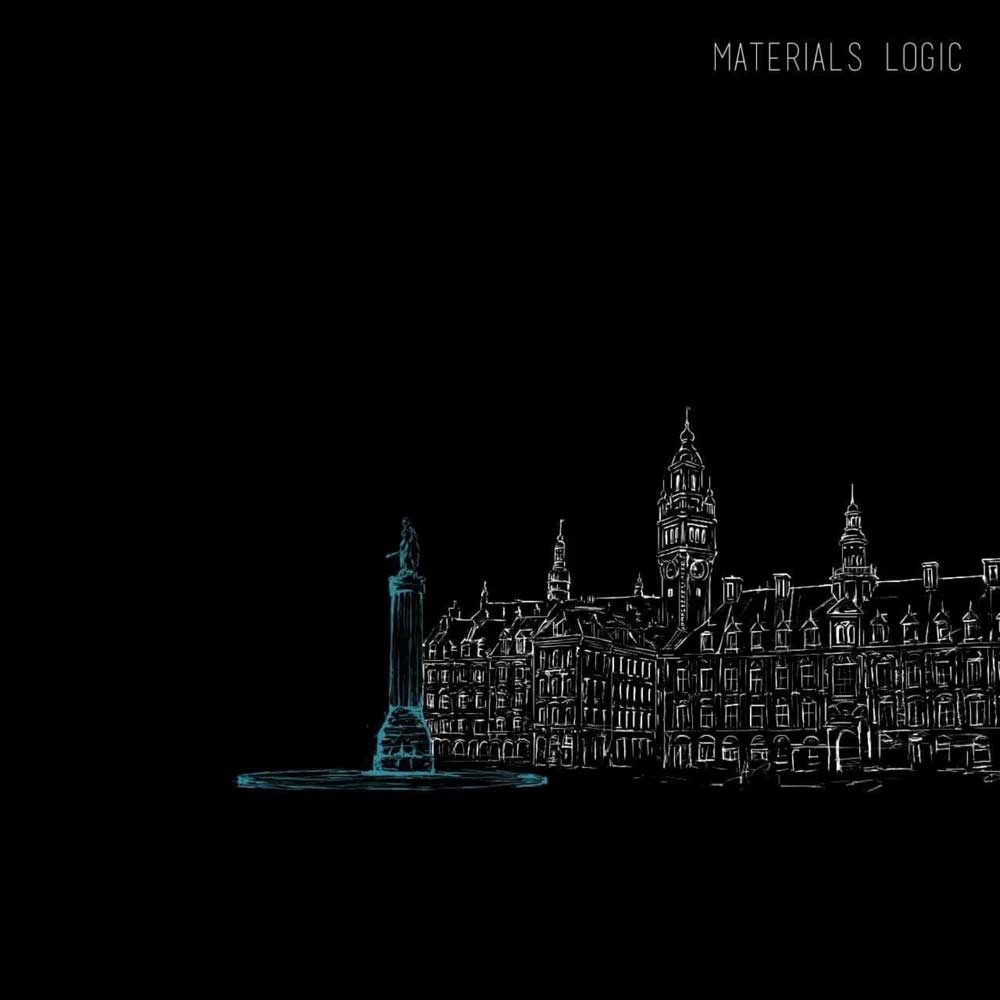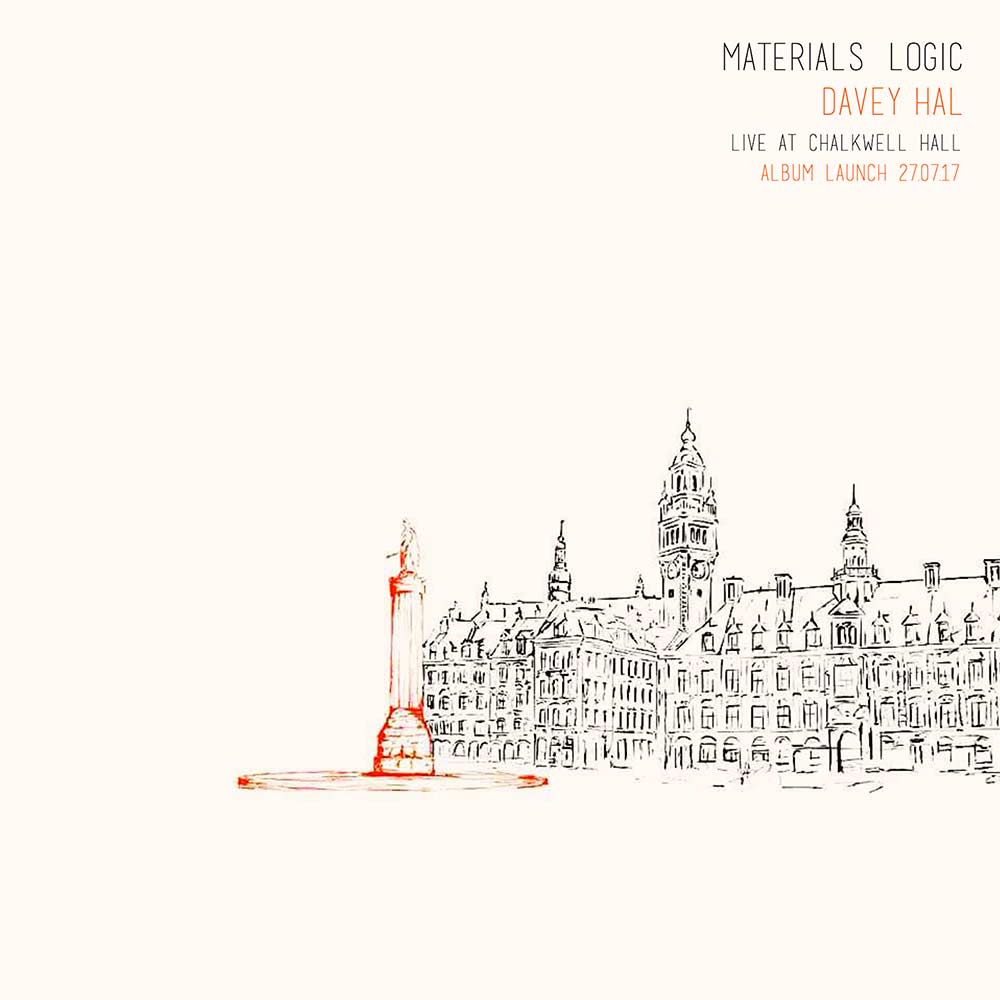 Haul Me Away
Haul Me Away
Sing it out to sea
I've heard it once or twice before
Just the colours and me to
Haul Me Away
Haul Me Away
Innocence so calm
To paint the boards I've walked before
I will do no harm
Drifting away
Drifting away
Walk through the mist
her subtle sweet kiss comforts me
I'll look to the moors
Will the wind change my course to be free?
Lost?
Gone?
Tell me it's all in my mind
Lost?
Gone?
Tell me it's all in my mind
Alleyways and lanes
They've changed and they will change again
What will be their names
When I'm hauled away?
I'm hauled away
Clear away the wires
I'm tired of talking through the night
Home is all I need
To keep company
Keep company
Darkness in motion
The oceans roll barrels then sleeps
Swirling so simple
The smoke voices strange melodies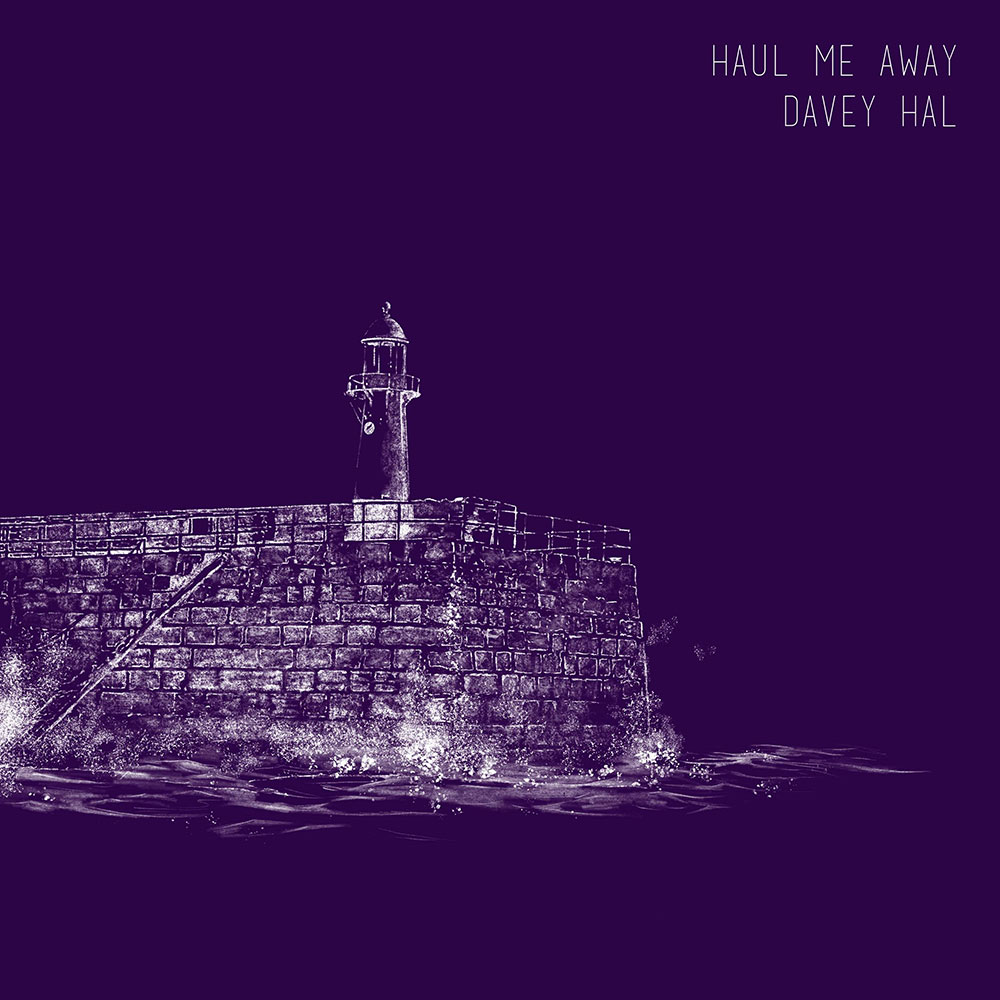 Haul Me Away
Helford Honeymoon
Helford Honeymoon
Then came the warning of easterly winds
Calm is the creek and loving spirit within
The mainland ahead fought millions of tides
It's green as is fresh, the same as your eyes
((The land to ourselves, just you and i))
The trees bow down to us, the rightful gods of love
Before you sailed on through i could wonder
Lay with me tonight, our helford honeymoon
Before you sailed on through i could wonder
I could wonder
I could wonder
The rustle of the leaves, they applauded the view
A song from the jackdaws to guide me and you
The ripples of the water will map out our lives
The coves will keep secrets as swan's purest white
(The land to ourselves, just you and i)
Mevagissey
A kiss goodbye
On river street
A bell it chimes
For all to hear
A secret time
At the harbour's wall
The quiet tide
Still sonar blue
A fisherman's laugh
Cuts through the salty air
A cobbled path
Leads to the sun
A band it plays
To the quayside beat
We're lost for days
In floral dance
Danvers' Crimson Skyline
Stop it now oh can't you see the war is over
Stop shining, shining the light to my eyes
My history's not worth a read so don't you worry
I can't take, can't take an old one's side
You let me fall
Let me crawl
Let me crawl to you
Stop the waves oh let me breathe i'm drowning
I can't swim, can't swim away from your lies
Ashes fill the air this house is now just embers
It's burning, burning away through the night
Crimson skyline took my dreams
To the ocean floor
Rhododendrons red and green
Like the love so torn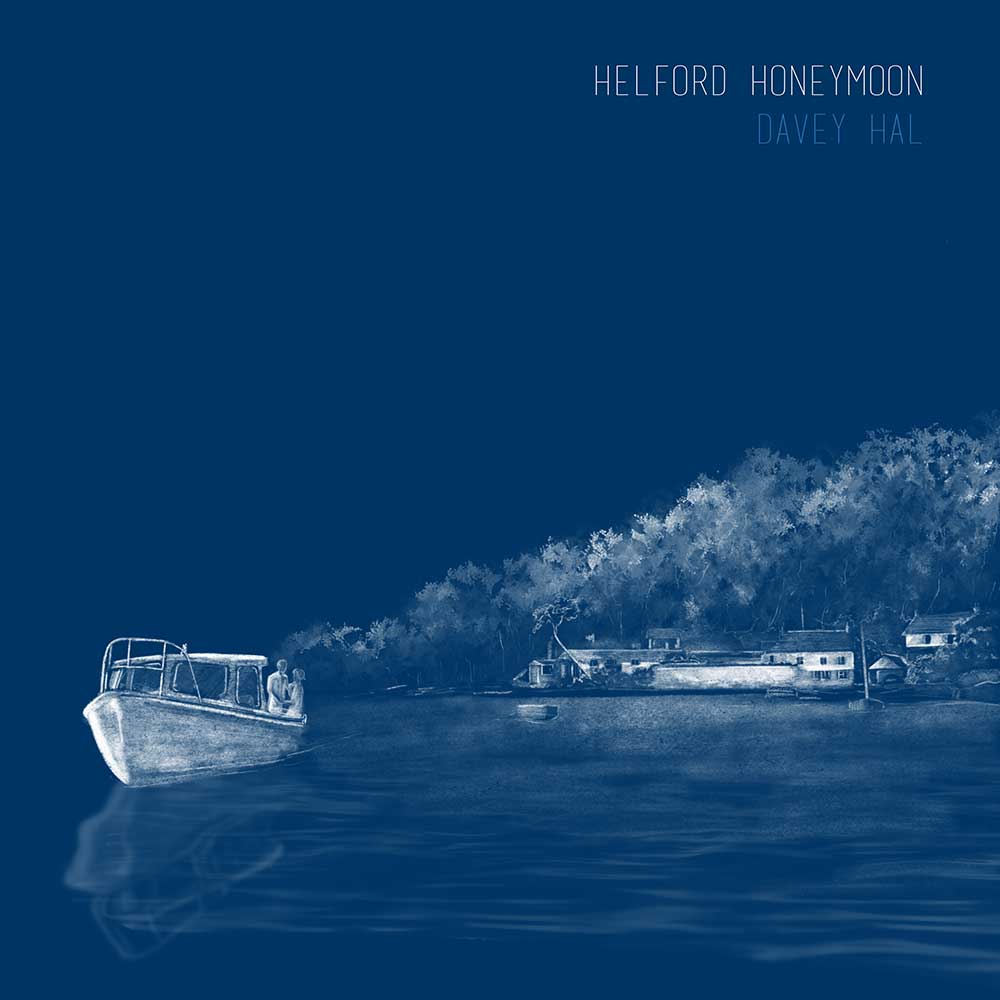 Helford Honeymoon
Focal to Joy
Wake Up
WAKE UP I CAN'T DENY
THAT I CAN'T HELP YOU I WON'T LIE
ESPECIALLY WHEN YOUR MOUTH IS RUNNING DRY
WAKE UP FOR HEAVEN SAKE
WAKE UP I KNOW I CAN'T RELATE
WAKE UP PLEASE, OH WAKE UP
YOUR THOUGHTS AREN'T LIGHT UNLIKE YOUR HEAD
THE SUN IS OUT YOU STAY IN BED
IS IT AS PEACEFUL AS IT'S READ
WELL I'D SAY NO
YOU VEER INTO YOUR COMMON LANDS
THERE'S SHADOWS THEY'RE NOT HELPING HANDS
THEY TAKE AWAY ALL THOSE PLANS
THAT YOU COULD TRY AGAIN
YOUR SHUFFLED MOVES AS COLD AS SLEET
WALKING HOME THROUGH NARROW STREETS
BEFORE YOU ENTER WIPE YOUR FEET
OR IS THAT TOO MUCH
THE LAUGHTERS GONE THERE IS NO NOISE
THE SILENCE HERE IS NOT A PLOY
I'VE KNOWN YOU SINCE YOU WERE A BOY
AND NOW YOU ARE A MAN
FOREVER MY VICE
EYES ARE SQUINTED LASHES ARE TINTED WITH GOLD
GOLD'S YOUR ADMITTANCE WHAT I OWNED IS PITTANCE IS SOLD
I SOLD IT TO YOU BUT YOU NEVER KNEW HOW TO TAKE
TAKE ME AS I DON'T MODIFY WHAT CAN BREAK
A CANYON BETWEEN
WHAT I DO WHEN I DREAM
OH I MISS YOU
STORIES IN LINE WITH
THE RIGHT WORDS COMBINE
OH I MISS YOU
YOUR HANDS THEY TELLS ME
THAT YOU NEVER SHY
MY HANDS OH THEY TELL ME ONLY
YOU'RE FOREVER MY VICE
MY MEMORY SEPULCHRAL ,YOURS IS SO FOCAL TO JOY
JOY SEEMS TO HOLD TO EVERY SOUL YOU EMPLOY
EMPLOY ME I PLEAD I'LL DO WHAT YOU NEED I WON'T HIDE
HIDE I WILL IF IT FULFILS YOUR PRIDE
MY DARK TREASURE
SETTLE DOWN ROSY WILL SPEAK WHEN WE NEED TO BE HEARD
YOUR TEMPLES ARE HEATED LET'S COOL THEM IT'S WHAT THEY DESERVE
WORDS TRICKLE THROUGH THEY FLOAT LIKE BALLOONS IN A FIELD
FOLLOW THEIR PATTERN WITH CLOSED EYES AND YOU WILL BE HEALED
IT'S NATURAL TO HOWL WHEN YOU'RE CAUGHT IN A MOMENT LIKE THIS
YOUR VOICE SHOULD BE SAVED TO SING EVERY DAY GOLDEN BLISS
TENSIONS DO WAVE IT'S THE WAY THEY BEHAVE IN THE LIGHT
BUT YOU'VE BUILT YOUR WORLD IT'S YOUR GIFT, IT'S YOUR PRIZE, IT'S YOUR FRIGHT
SHOW ALL YOUR COLOURS BOTH BEAUTY AND PAIN YOU WILL LEARN
TO TAKE EVERY RISK EACH REGRET THAT YOU HAD IT WILL BURN
DELIVER YOUR LINES SHOW YOUR TEETH ALL THE TIME IT'S YOUR WAY
THEN YOU ARE FULFILLED YOU ARE NOURISHED TO START EACH NEW DAY
MY DARK TREASURE
NEXT DAY APOLOGY
I HEARD THAT THEY NAMED A NEW COLOUR AFTER ME
ALL IN BETWEEN LAST NIGHT'S BREATH
A MIXTURE OF A RICH VIOLET AND BURGUNDY
JUST LIKE THE DRINK THAT I LEFT, JUST LIKE THE DRINK THAT I LEFT
WHERE ARE YOU, I NEED YOU IN MY HEAD
MY OWN NEXT DAY APOLOGY NEEDS TO BE SAID
TO YOU
I HEARD THAT THEY NAMED A NEW FLAVOUR AFTER ME
ALL IN BETWEEN LAST NIGHT SWEATS
A TASTE SO THIN TO THE LIPS IT'S GONE IN THREE
JUST LIKE A SHARED CIGARETTE, JUST LIKE A SHARED CIGARETTE
FURY OVER NOTHING
NOT MUCH TONIGHT NO NOT AT ALL
SPILLING WORDS OVER YOUR SHOULDERS
SOME BIG, SOME SMALL
SOMETHING TO CHASE
DO YOU LIKE THE SMELL OF THINGS BURNING
I JUST WANT KNOW IF YOU'RE THE ONE I'M YEARNING
BECAUSE I DON'T CARE IF IT ALL MELTS DOWN
YOU'RE SO GOOD LOOKING YOU COULD WEAR YOUR FROWN ALL DAY
YOU'RE LIKE THE DARK GREY CLOUDS OVER ORANGE SKY
YOU HAVE THE BEAUTY OF THE DAY AND THE FIGHT OF THE NIGHT
COME ON, COME ON GIVE ME SOMETHING TO CHASE
I DON'T WANT A LOVER THAT CAME LAST HER IT'S RACE
GIVE ME SOMETHING TO CHASE
CHALLENGE ME AND I'LL BE YOUR RIVAL
PICK A TIME I'LL WAIT FOR YOUR ARRIVAL
NOW I DON'T CARE IF I BREAK OR LOSE
IF I WIN I'VE GOT NOTHING ELSE TO PROVE
YOU'RE LIKE A GENTLE GLOW OF A DISTANT FLAME
A THRILL TO THE EYE A BLAZE TO THE BRAIN
COME ON, COME ON GIVE ME SOMETHING TO CHASE
I DON'T WANT A LOVER THAT CAME LAST IN HER RACE
LOVE LIKE POWDER
THERE SHE SLEEPS TONIGHT
HOLDING ON TO
LOVE LIKE POWDER
FALLING BREEZE SO CLEAR
BLOW AWAY MY
LOVE LIKE POWDER
I MADE THE MIST APPEA
TRUE I WISHED FOR
LOVE LIKE POWDER
ANXIOUS SPELL BE GONE
WAKE WITH EASE OUR
LOVE LIKE POWDER
LOVE LIKE POWDER
WONDER
IS THERE ANY WONDER
ON YOUR WALK TODAY
DID YOU STOP AT THE WINDOW
TO CHECK YOUR THAT HAIR IS IN PLACE
IS THERE ANY WONDER
AT YOUR PLACE OF WORK
DID YOU STOP AT THE FRONT DOOR
THAT HE MIGHT USE
LIKE YESTERDAY
AT 2 O'CLOCK
OR JUST AFTER
IS THERE ANY WONDER
ON YOUR WHEN YOU TAKE YOUR HOUR
DID YOU DRINK YOUR USUAL APPLE TEA
DID IT TASTE JUST AS SWEET
LIKE YESTERDAY
AT 3 O'CLOCK
OR JUST AFTER
IS THERE ANY WONDER
AT YOUR DESK TODAY
DID YOU WRITE A NOTE THAT SAYS HIS NAME
SO YOU DON'T FORGET IT
LIKE YESTERDAY
TWO SYLLABLES
LIKE YOURS
SUGAR WALTZ
STAY HERE, KEEP LOW
UNDER THE PAIN OF THE DOOR
REMAIN UNSEEN
I WILL RETURN WITH THE CURE
PONDER NO MORE
WE ARE THE TWO WHO MUST STAY
PRECIOUS SISTER
EVERYTHING IS GOING OUR WAY
YOUR LOVE WILL FEED US
YOU AND ME IN THIS HOME
DEAD LEAVES WILL KEEP US
ME AND YOU TO THE BONE
SUGAR, POISON
TASTE WHAT YOU WANT TO BELIEVE
UNKNOWN MEASURES
THAT WE MUST TAKE JUST TO BREATHE
BURNING VOICES
FLICKER AWAY TO OUR TUNE
CONSTANT PLEASURES
THAT THEY MISS SHOUTING IN JUNE
HIDDEN GLANCES
THAT WE MUST PRIDE EVERY MOON
DUSTY FIGURES
WE WILL BECOME IN THIS ROOM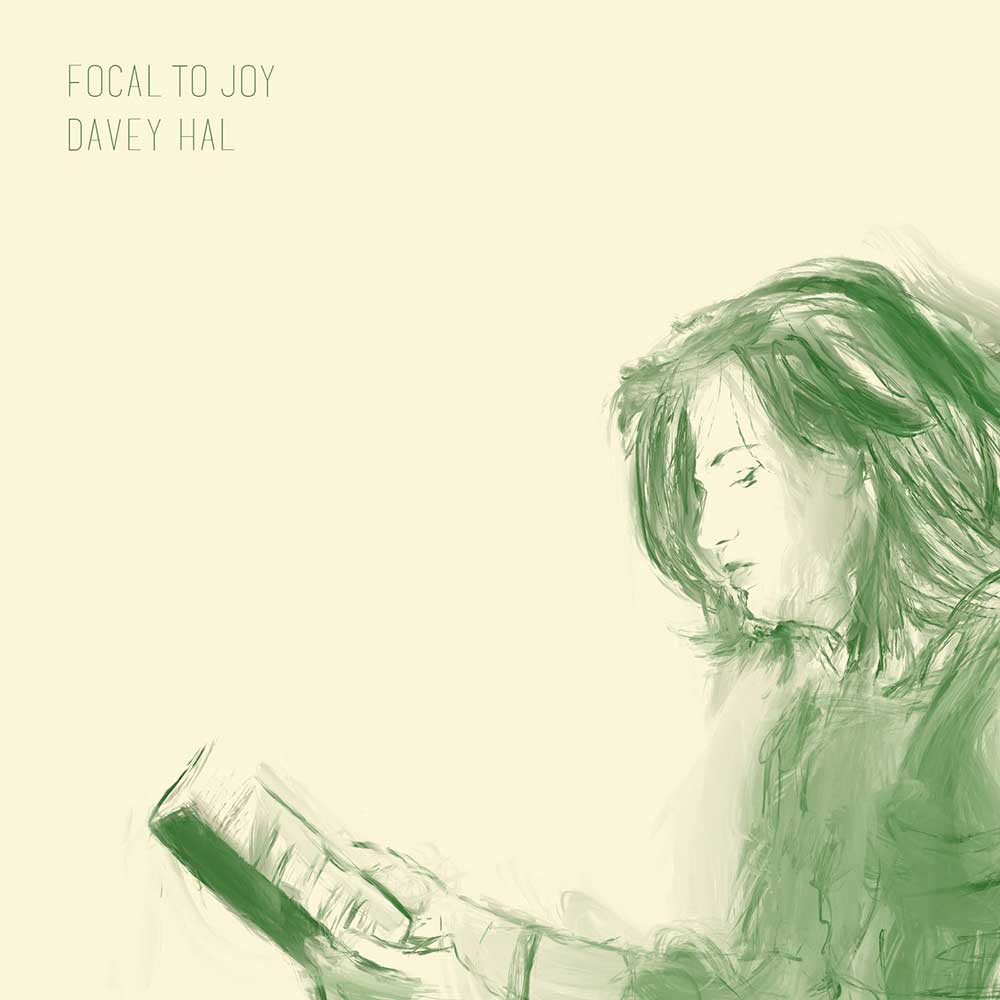 Focal to Joy
Materials Logic
SOOTHE THE GREY
SEEM THE KING
POUR IN
VIEW THE MAN
SPEAK GRAND
PASS IN AWE
DARK DOORS
SOOTHE THE GREY
OLD WAITS
NIGHT WALKING
OUR FOOTSTEPS IN SYNC WITH THE BLACK CAT AHEAD
SO BRISKLY, SO SECRETLY AWAY FROM OUR BEDS
A LIGHT SHINES AHEAD WE MOVE OUT OF ITS VIEW
AND WE CRAWL ALONG THE WALL NIGHT WALKING WITH YOU
A TOWER OF FLOWERS WERE JUST IN YOUR MIND
YOU'D NEVER LOOK UP OR REGARD WHATS BEHIND
I'M SURE YOU'RE THE REASON FOR EVERYTHING NEW
I TELL YOU I RATHER BE HERE NIGHT WALKING WITH YOU
NIGHT WALKING WITH YOU
STONES ON THE FLOOR THEY SHINE BRIGHT LIKE A FLAME
WE'D DANCE ON THE LIGHTS TREAT OUR LIVES AS A GAME
I HEARD EVERY STEP LIKE A KISS OR A CLUE
SUCH A SOUND ON THE GROUND WHEN NIGHT WALKING WITH YOU
YOU'D ASK ME THE TIME BUT YOU COULDN'T CARE LESS
WHAT HOUR WHAT MINUTE THE MOON GAVE ITS GUESS
YOU DIDN'T AGREE WITH HIS ANSWER SO TRUE
I NEVER WANT THE SUN TO COME WHEN NIGHT WALKING WITH YOU
I WISH THAT THE NIGHT WOULD ANNOUNCE IT WOULD STAY
TO KEEP US FROM HARM AND AWAY FROM THE DAY
THE AIR IS SO CLEAR WHEN IT'S DARKEST OF BLUE
OR MAYBE IT'S SOMETHING TO DO WHEN NIGHT WALKING WITH YOU
WHITE WALLS
WITHIN YOUR WHITE WALLS ARE YOU SEEING
WHAT YOU MEAN TO SEE?
ARE YOU HOPING TO GET BY
WITHOUT WARNING ME
WHEN YOUR WHITE WALLS COME CALLING
WOULD THEY BLOCK ME OUT?
DID YOU WARN THEM TO GET ME IN
WHEN YOU WANTED OUT?
IS THERE ANY OTHER WAY
TO SPEND THESE NIGHT TIMES BY YOUR SIDE?
DOES THE COLOUR HAVE TO STAY?
OR CAN WE WASH IT WHEN IT DRIES?
WITHIN YOUR WHITE WALLS ARE YOU TALKING
TO BE HEARD AT LAST?
IS IT BRIGHT, ARE LISTENING
IS IT WORKING FAST
WHEN YOUR WHITE WALLS RELEASE
WILL YOU BREAK AWAY
WILL YOUR MEMORY STILL RECALL
HOW TO FIND YOUR WAY?
RUN WITH ME
FEELING LOW EVERY DAY
THEN FEELING HIGH
RUNNING HOME THE WAY THAT YOU KNOW
JUST FOLLOW THE TIDE
WHERE DO YOU ROAM WHEN YOU'RE ALL ALONE
WHEN HE'S NOT THERE
WHAT WILL YOU DRAW IN OPEN LANDS
ARE YOU SCARED
JUST RUN WITH ME
THAT'S WHAT I SAID
KEEP UP WITH ME
THAT'S WHAT I SAID
WHEN NATURE GREW YOU MADE A NEW SHADE
YOU CALLED IT CARE
AND WHEN IT'S USED THE MESSAGE STOOD OUT
LIKE A FLARE
WHEN THERE'S NEW ROADS
YOU'RE JUST TOO AFRAID TO TAKE THE AIR
YOUR SIMPLE THOUGHTS COULD CHANGE AN OLD WORLD
WHY DON'T YOU DARE
MATERIALS LOGIC
FAR FROM THE DISTANCE I KNEW I WAS SOLD
A MODERN DAY POWER BROKE FROM MASTERS MOULD
GAINING, RECLAIMING
DESIGN FROM THE HEART
HAVING THE HOPE TO PERSIST IS A START
PAINLESSLY POISED AT THE TOP OF THE STAIRS
NOTHING STOOD OUT BUT YOUR WIND SPOKEN HAIR
FLOWING, GLOWING
AN IMAGE SO CLEAN
A SAVIOUR AT LAST TO HELP OUT AT THE SCENE
ONE DAY
YOU'LL SAY
WITH ME RUNNING
OUR SAINT IS HERE
TO PAINT ON NEAR
THE IMPOSSIBLE
I COULDN'T TELL OF THE THINGS YOU WOULD WEAR
MATERIALS LOGIC IS LOST SO IT'S FAIR
TO LET YOU BECOME YOU
WHEN YOU SAW IT FIT
A PASSION FOR PLEASURE BECAME YOUR OWN HIT
FINGERTIPS
HEAD UP LEFT FOOT AGAINST THE WALL
SHOW UP WELL THAT'S A TALE SHE CAN'T RECALL
I'VE BEEN MAKING UP EXCUSES NOW
FOR THE HOURS SHE DOESN'T STAY
WELL SHE'S HUMAN ANYWAY
LIKES TO DANCE AND MUSIC PLAYS
STORIES RUNNING FROM HER EYE
THEY LIVE LONG THOUGH WHEN THEY DRY
LIKES A GIFT HANDMADE AND CHEAP
MAKES A GROWN MAN LIKE ME WEEP
DOES HER HAIR WHEN I'M ASLEEP
TALKS ABOUT ME IN THE WEEK
RUN DOWN SAW HER WALKING ON THE SANDS
LOOK DOWN THERE'S NOTHING MORE BETWEEN OUR HANDS
I'VE BEEN MAKING UP EXCUSES NOW
FOR THE HOUR SHE DOESN'T STAY
ON A BEACH I HAVE YOU FRAMED
WITH BLUE SKIES AND PURPLE WAVES
IT'S A PICTURE I HAVE SAVED
WHERE COLDNESS NEVER HAS YOU CAVED
WIND BLOWS SAND TO YOUR LIPS
YOUR STONE
GENTLE SHADES BELOW
MIX THE STREETS SO PURE
ANGER HALTS THE LUST
HOLD IT IN FOR MORE
IS IT TRUTHFUL TO FIGHT RULING?
CLEAR ENOUGH TO CEASE
TELL ME WHO KICKED ON YOUR STONE TODAY
WHO KICKED ON YOUR STONE TODAY
FOOLISH VOWELS DO APPEAR
TO BE DEEP AND SINCERE
I WOULD LOSE MY WAY
IF I HAD TO BREACH BELIEF ANOTHER DAY
GRACE CAN DEDICATE
SHE CAN LOSE OR WIN
LET IT LAST A NIGHT
LET US BATHE WITHIN
UP INTO HER CLOUDS
A SIMPLE COMPLIMENT COULD FILL MY DAY
AN APPLE READ TO SHOW I BLUSH
MY ADMIRATION PROVE TO MUCH
TODAYS THE DAY I LEARNT YOUR HISTORY
I LEARNT HOW YOU BECAME UNTAMED
I WON'T MENTION ANY NAMES
BUT IF I SHOULD SEE HER TODAY
I WOULDN'T SIT OR STAND OR WALK AWAY
I'D GO UP AND UP AND UP AND UP
UP INTO HER CLOUDS
YOU SAY YOU'VE ALWAYS WISHED FOR FOREIGN LANDS
I CAN'T MAKE SURE THE SUN COMES OUT
BUT I COULD EASILY WARM YOUR HANDS
IT RAINS OUTSIDE BUT TAKE A WALK WITH ME
THE WEATHER TAKES IT TIME TO SHINE
BUT I DON'T WANT US BUILT FOR SPEED
DEAR MARY
PLEASE DON'T TEMPT ME
TO KILL WHAT'S ON YOUR MIND
NOW I FEEL EMPTY
JUST LIKE THE HOUSE I LEFT BEHIND
SPEAK TO HER GENTLY
A WHISPER ALONE IS TOO LOUD FOR HER MIND
FEARS TRY TO TELL ME
THAT HIDING AWAY MAKES THE STRONG LOOK KIND
I'VE LET LOOSE WHAT I GIVE
AND I'VE GOT NOTHING LEFT IN MY BAG
IT'S SO HARD TO BREATHE
WHEN THE STATE OF MIND HAS TURNED MAD
BLUE IS THE FEELING
WHEN YOU'RE TRAPPED AND YOU'RE COLD AND WINDED WITH GUILT SLOW IS THE HEALING
WHEN YOU'VE SEEN THE BEAUTY THAT I HAVE FELT
I'VE TRIED TO DETEST
SUCH A SELFISH WAY OF LIFE
BUT I CAN'T SETTLE DOWN WHEN I SEE SHE'S FOR ME
FROM THIS HEIGHT
IT'S YOU, MY DEAR MARY
THE TIME THE MONEY BUT CARE WASN'T SPENT
IN THE HEAVENS I'LL JUMP TO WHERE YOU WERE SENT
I WILL HOPE I WILL STEAL IF THAT IS THE CASE
TO SEE YOU AWAY, AWAY FROM THIS PLACE
MY SENSES
I WATCHED YOU SING IT SOFTLY SOOTHED
I WATCHED YOUR LIPS EVERY TIME THEY MOVED
SPEAK AGAIN A WHISPER WILL DO
TO SEE ME THROUGH
I WATCHED YOU TURN A DREARY DAY
INTO SOMETHING NEW SO THAT WE COULD PLAY
WHEREVER WE'D CHOOSE
WHAT'S THE USE OF HAVING SKIES IF THEY'RE NOT BLUE?
MY SENSES LOSE THEIR WAY
WHEN THEY KNOW YOU'RE HERE TO STAY
WHAT I WAS BORN WITH AND WHAT I'VE LEARNT
ALL DISAPPEARS WHEN IT'S YOU I SEE I'VE EARNT
I FELT YOUR TEARS BOTH COLD AND WARM
BEHIND THOSE EYES WAS A BREWING STORM
LET THEM RAIN LET THEM BREAK
THERE'S NO MISTAKES
YOU LEFT A TONE A CERTAIN TASTE
I TOOK IT ON SO IT WOULDN'T WASTE
WHEN EVER I'D CHOOSE
WHAT'S THE USE OF HAVING THOUGHTS IF THEY'RE NOT USED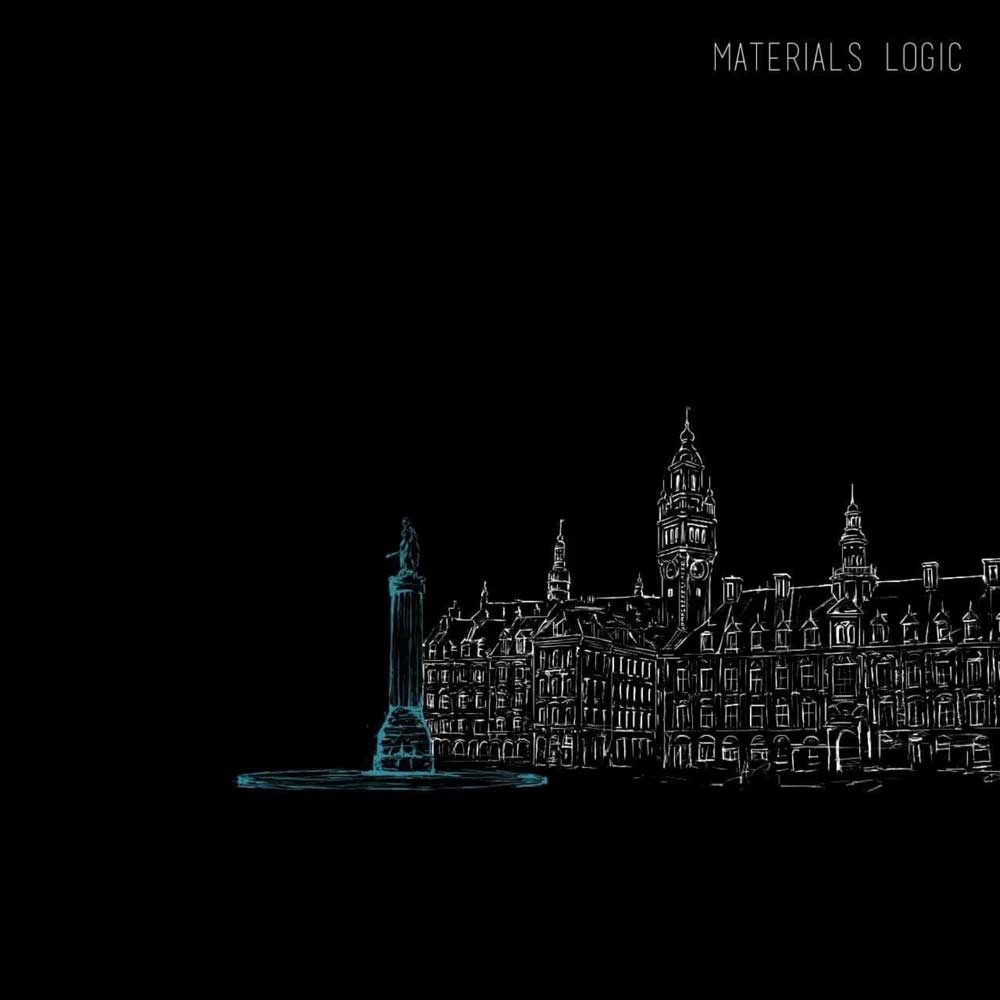 Materials Logic
"*" indicates required fields